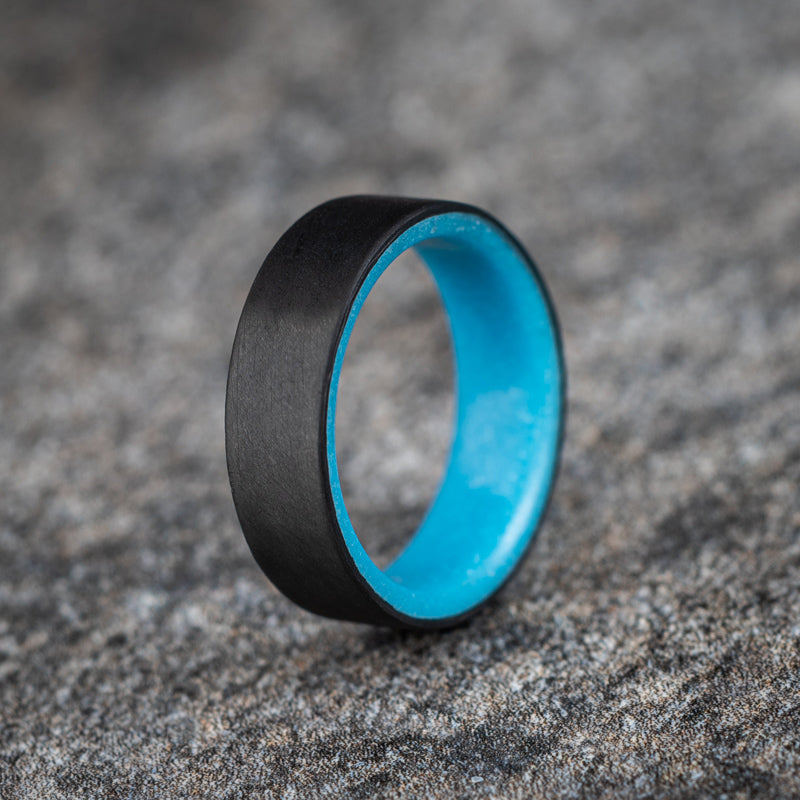 Matte Carbon Fiber Unidirectional Ring with Blue Glow Resin
Description
Find Your Ring Size
Carbon Fiber Ring with matte finish
Made of strong, shatter-resistant carbon fiber (2,457 kN.m/kg)
Matte black carbon ring with glow-in-the-dark blue core
Beveled inner edges for a comfortable fit
Hypoallergenic ring is perfect for sensitive skin and will not leave green stains
Corrosion resistant material can withstand repeated exposure to chemicals such as bleach and acetone
Lightweight and exceptionally durable
Made to comfort fit
Available in quarter sizes ranging from 4-16 (US)
Select your preferred ring width, between 4-15mm
Made in USA
The E6 Blue Unidirectional Carbon Fiber Glow Ring is a lightweight ring that is shatter resistant, corrosion resistant, and affordable. Fashionable as a men's band or women's ring, this versatile design encompasses an impressive range of sizes and band widths.
This hypoallergenic ring is handmade and is guaranteed to have a comfortable fit, or we'll replace it. Every E6 ring is backed by a lifetime warranty; our durable carbon fiber rings will not chip or break under normal wear, guaranteed.
Don't know what size you need?