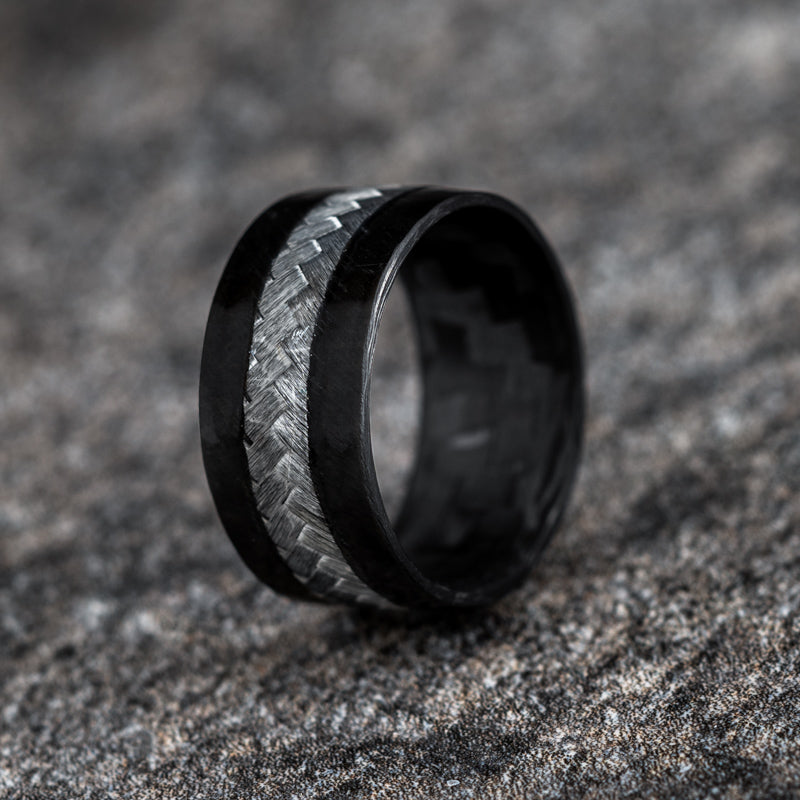 Polished Carbon Fiber Ring with Silver Texalium Center Stripe
Description
Find Your Ring Size
Carbon Fiber Ring with semi gloss finish
Made with real 2x2 twill carbon fiber material (2,457 kN.m/kg)
Ring that is hypoallergenic for sensitive skin
Unique silver texalium center with carbon fiber sleeve
Corrosion resistant ring
High strength to weight ratio
Lightweight with low thermal expansion
Made to comfort fit
Available in quarter sizes ranging from 4-16 (US)
Ring width can be customized, between 4-15mm
Made in the USA
Our carbon fiber ring with silver texalium center is a lightweight mens ring that is exceptionally strong and has a high performance. Long lasting and highly durable, this non-traditional ring for men from E6 Rings.
The silver texalium center designed between the black color of the outer edges makes this affordable ring into a high quality, stylish, and timeless piece that suits a variety of personal preferences.
Don't know what size you need?