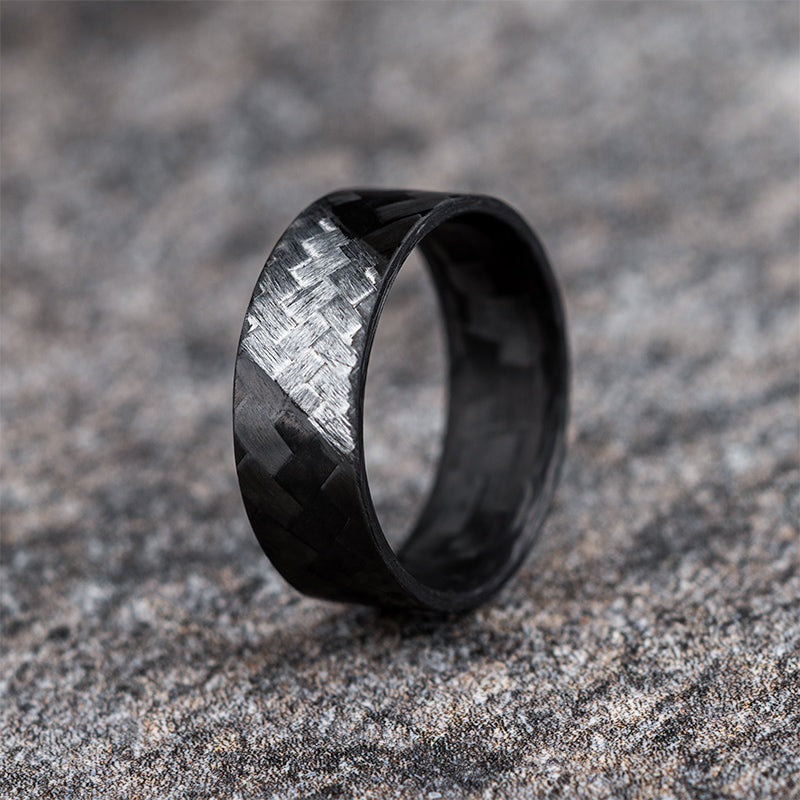 Polished Carbon Fiber Ring with Silver Texalium Slash
Description
Find Your Ring Size
Carbon Fiber Ring with semi gloss finish
Made with strong 2x2 twill carbon fiber material (2,457 kN.m/kg) rotated 45-degrees
Hypoallergenic ring for sensitivity to metal
Ring that is corrosion resistant and can withstand harsh chemicals
Unique silver texalium slash on black carbon fiber pattern
Made to comfort fit
Available in quarter sizes ranging from 4-16 (US)
Ring width can be customized, between 4-15mm
Made in the USA
The silver texalium slash on this carbon fiber ring highlights the rich dark color while beautifully accented with the silver slash enhances the style and unique quality of this ring.
This contemporary mens ring provides a geometric design and provides the wearer of the ring a unique ring that can match the unique personality and needs of their daily lives.
Don't know what size you need?