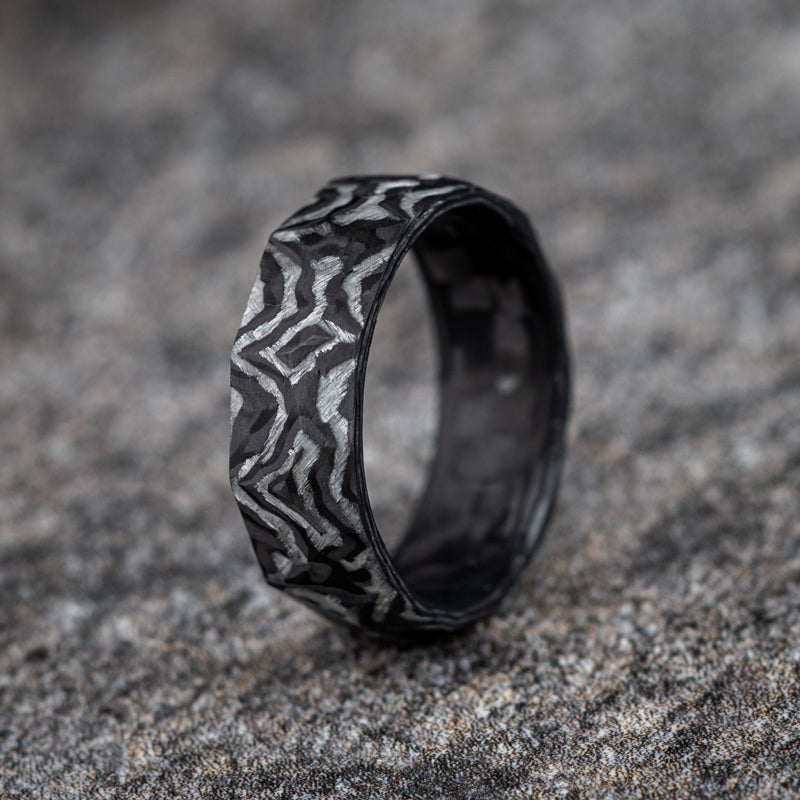 Matte Carbon Fiber Faceted Ring with Damascus Pattern
Description
Find Your Ring Size
Carbon Fiber Ring with matte finish
Made with layered carbon fiber material (2,457 kN.m/kg)
One of a kind ring with faceted edges exposing the layers of carbon fiber and texalium
Hypoallergenic ring for men
High strength to weight ratio
Corrosion resistant
Made to comfort fit
Available in quarter sizes ranging from 4-16 (US)
Ring width can be customized, between 4-15mm
Made in the USA
The Damascus Style Faceted Carbon Fiber Ring is a bold ring with a unique layering giving this ring a damascus style appearance with a rough cut design. Bonded together to form a bold pattern that makes it exceptionally unique.
Crafted from hypoallergenic material, this carbon fiber ring has a high strength to weight ratio and can function in low temperatures without contracting in size.
Don't know what size you need?