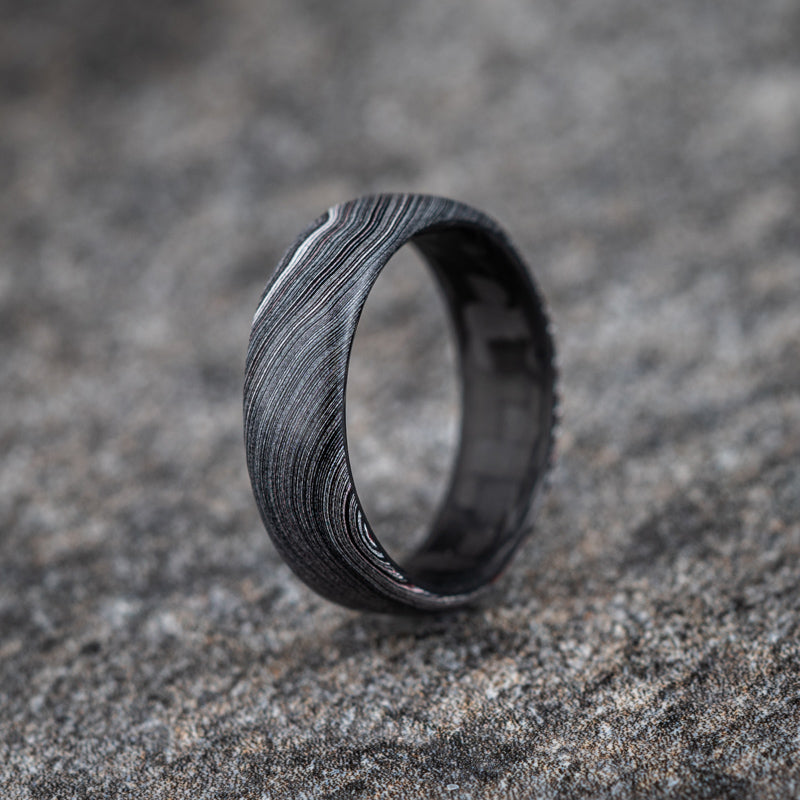 Polished Fordite Swirl Ring With Carbon Fiber Core
Description
Find Your Ring Size
SKU Number: R-180-MB
Handcrafted within 1-2 weeks time
Made with Detroit Fordite with an inner carbon fiber sleeve
Utilizes Type 4 Fordite, which has a blend of metallic stripes
Hypoallergenic ring that can withstand harsh chemicals
One of a kind ring that is corrosion resistant
Medium surface hardness and lightweight
Made to comfort fit
Available in quarter sizes ranging from 5-14 (US)
Ring width can be customized, between 8-10mm
Made in the USA
Detroit Fordite is a unique and striking material that is known for its striped design. This comfortable and lightweight ring features a carbon fiber inner sleeve and comfort-fit beveled edges. Because of the uniqueness of the Detroit Fordite material, no two rings are alike so you will always get a one of a kind, unique ring.
Each of our unique rings are made to order in the United States, meaning your Detroit Fordite and carbon fiber ring is made just for you.
Don't know what size you need?