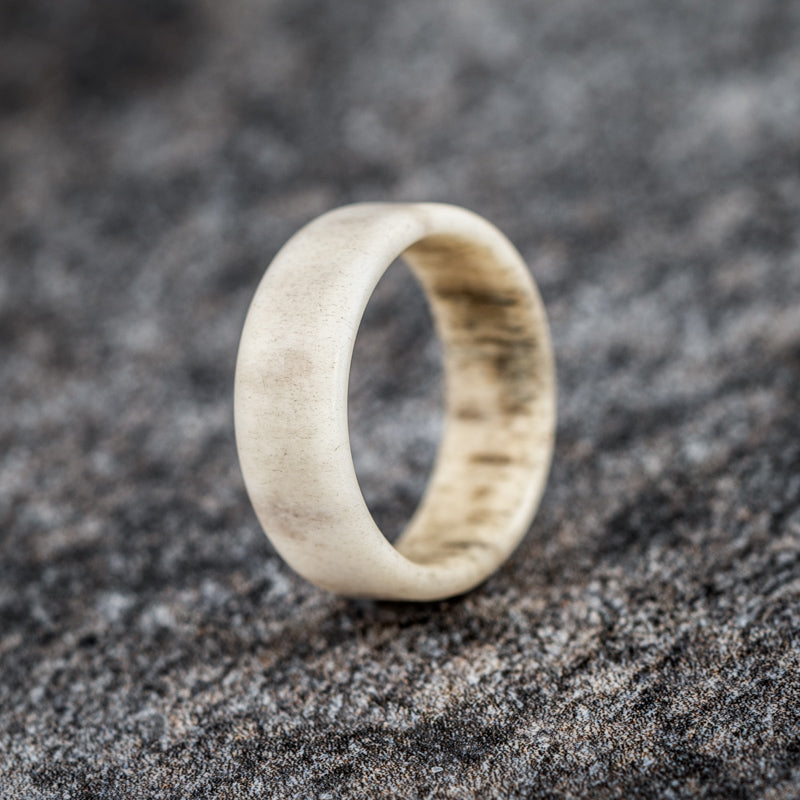 Description
Find Your Ring Size
Elk Antler Ring with natural finish
Handmade, genuine elk antler
Hypoallergenic ring
Lightweight and durable
Made to comfort fit
Available in quarter sizes ranging from 6-15 (US)
Ring width can be customized, between 6-10mm
Made in the USA
Our genuine Elk Antler Ring is hand-turned and made with precision. This is a great ring for hunters or outdoorsmen with its simple and natural design. The darkness or lightness of your antler ring will vary since each antler is unique.
This natural, hypoallergenic ring is made with 100% elk antler and is hand-crafted in the United States by our carbon fiber ring expert.
Don't know what size you need?