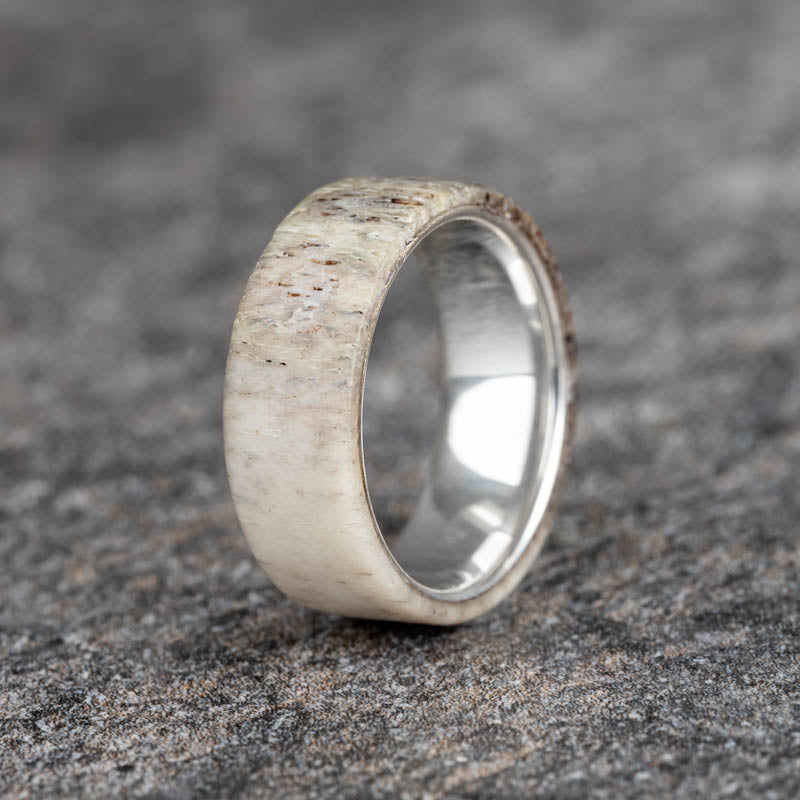 Matte Antler Ring with Polished Sterling Silver Core
Description
Find Your Ring Size
Genuine antler fashioned into a stunning band
Available in half sizes ranging from 4.5-13 (US)
Width of 4 or 8 mm
Made to comfort fit
Matte finish
Lightweight and comfortable
Polished sterling silver core
An affordable contemporary wedding ring option
Handmade - Made in the USA
The E6 Matte Antler Ring with Polished Sterling Silver Core is handcrafted from genuine antler and features a polished stainless steel core. So thin you could forget you are wearing a ring, this band is lightweight and comfortable to wear. The antlers for E6 rings are sustainably sourced. Can be used as a unique wedding ring for the outdoor man, and it comes in either 8mm or 4mm. Buy one of each for matching his and her wedding bands. E6 rings are handmade to comfort fit, and are made in the USA.
Antler material is not covered by Carbon Fiber Lifetime Warranty.  
Don't know what size you need?