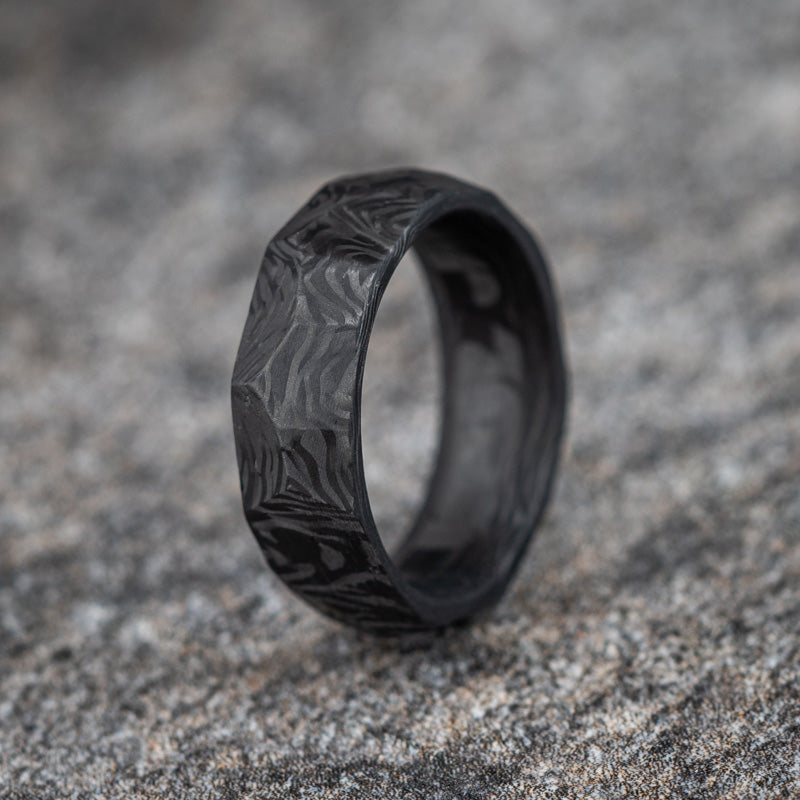 Rough Cut Carbon Fiber Faceted Ring
Description
Find Your Ring Size
Carbon Fiber Ring with matte finish
One of a kind ring with faceted edges exposing the layers of carbon fiber
Hypoallergenic jewelry which won't stain your finger
Unique rough cut design and corrosion resistant
Durable and lightweight
Made to comfort fit
Available in quarter sizes ranging from 4-16 (US)
Ring width can be customized, between 4-10mm
Made in the USA
The Rough Cut Faceted Carbon Fiber Ring has a stellar rough cut design with faceted edges exposing the layers of carbon fiber around the ring. This non-traditional mens ring can withstand wear and tear - an ideal ring for a man looking for a one of a kind ring to match his stand out personality.
Featuring a rough cut texture, this carbon fiber ring lives up to the modern style and signifies strength. Comfortable to wear and long lasting, consider the rough cut ring as durable ring material.
Don't know what size you need?