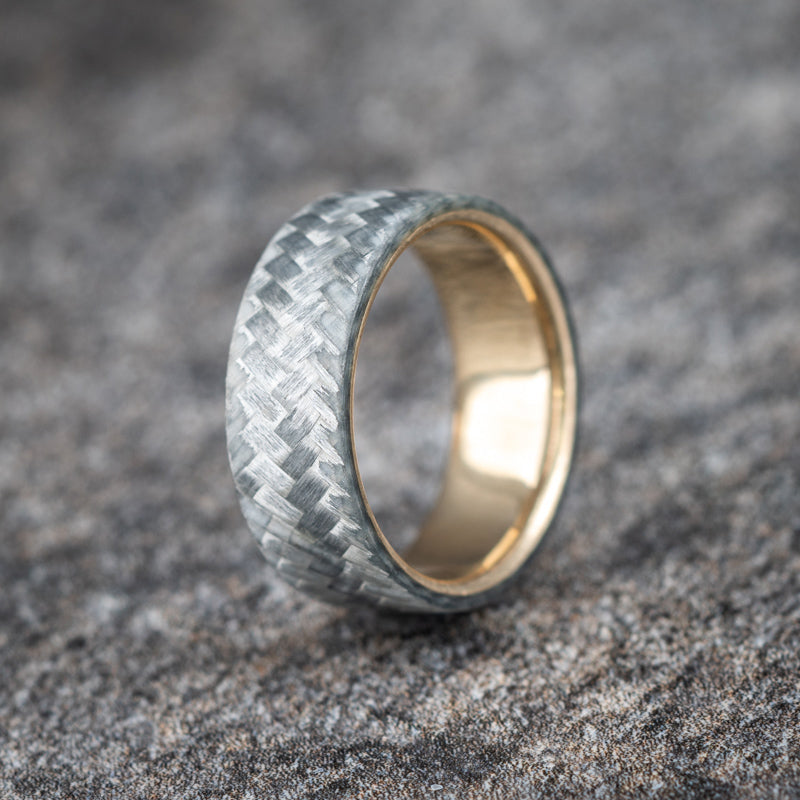 Polished Silver Texalium Ring with Brass Core
Description
Find Your Ring Size
SKU Number: R-130-TX-BRA
Carbon fiber ring made with Silver Texalium with a semi-gloss finish
Made of strong, shatter-resistant carbon fiber (2,457 kN.m/kg)
Features a brass core
Can withstand corrosion
Lightweight and strong ring
Made to comfort fit
Available in quarter sizes ranging from 6-14 (US)
Ring width can be customized, between 4-12mm
Made in the USA
Enjoy the feel and beauty of traditional metal rings with the lightweight and strength advantages of a carbon fiber ring with our Silver Texalium Ring with Brass.
This unique ring is our first use of both real carbon fiber and brass to create a stylish, modern ring. Carbon fiber boasts many advantages, including durability, comfort, and cost.
Don't know what size you need?