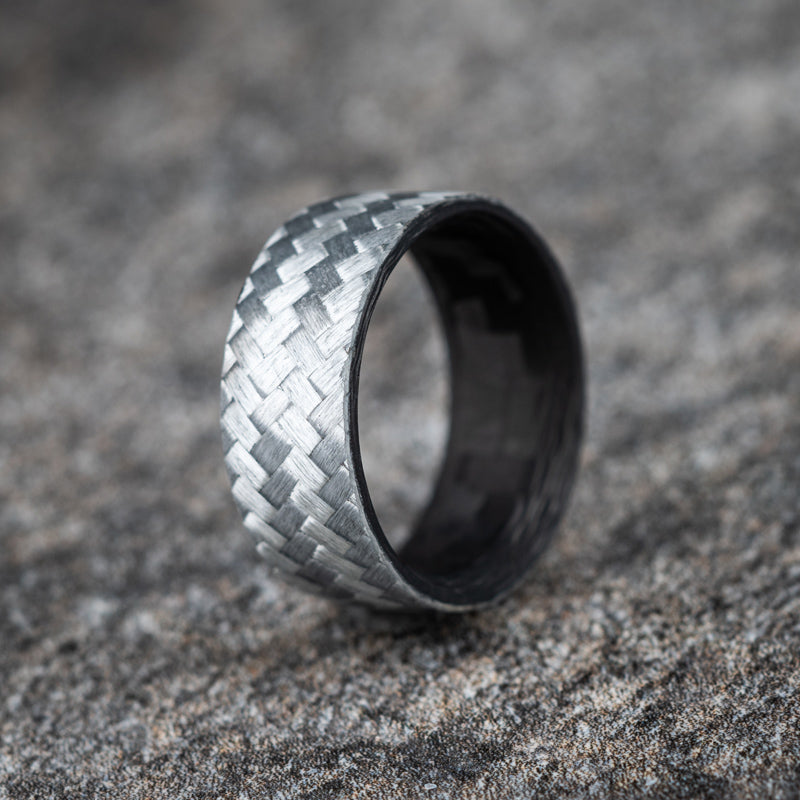 Polished Silver Texalium Ring with Carbon Fiber Core
Description
Find Your Ring Size
SKU Number: R-100-TX
Carbon Fiber Texalium Ring with semi-gloss finish
Made with texalium material with a carbon fiber sleeve
Flat design and corrosion resistant
Hypoallergenic ring for sensitive skin
90% lighter than tungsten and about 50% lighter than titanium
Low thermal expansion
Made to comfort fit
Available in quarter sizes ranging from 4-16 (US)
Ring width can be customized, between 4-15mm
Made in the USA
This Silver Texalium Ring is a mens ring with a high strength to weight ratio and is made from hypoallergenic material. A non-traditional ring that is comfortable, lightweight, and stylish.
The gray beveled inner edges enhance the design of this ring and optimizes the comfortability and durability overall. Enjoy the natural beauty of the Silver Texalium Ring.
Don't know what size you need?