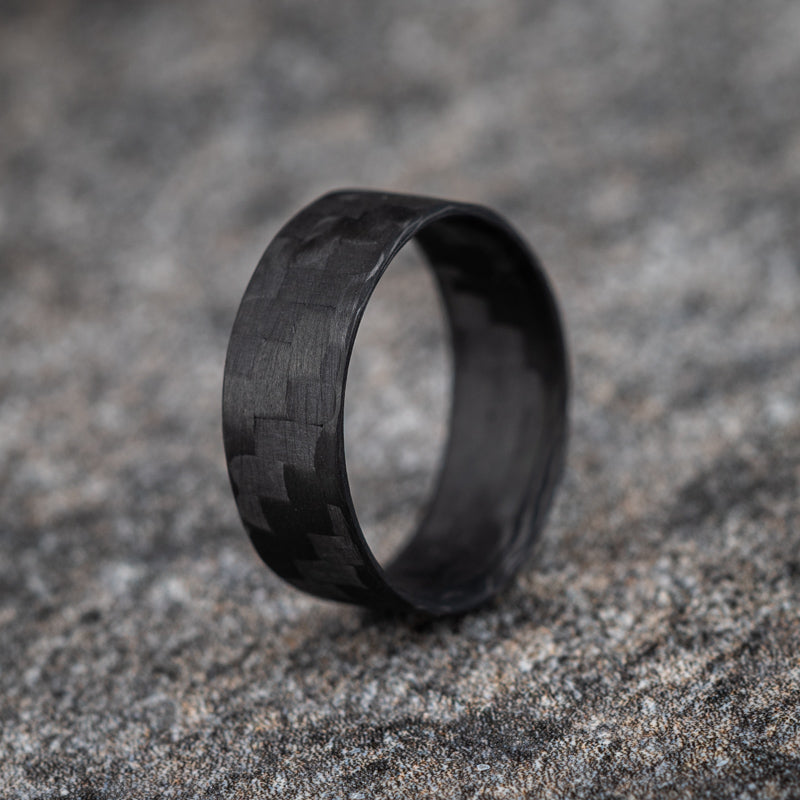 Matte Ultra Thin Carbon Fiber Horizontal Pattern Ring
Description
Find Your Ring Size
Carbon Fiber Ring with matte finish
Made with strong 2x2 twill, shatter-resistant carbon fiber (2,457 kN.m/kg) rotated 45-degrees
Ultra thin thickness
Hypoallergenic ring which will not stain your finger
Corrosion resistant ring which can withstand harsh chemicals
Lightweight and highly durable
Made to comfort fit
Available in quarter sizes ranging from 4-16 (US)
Ring width can be customized, between 4-15mm
Made in the USA
This Ultra Thin Carbon Fiber Ring has a matte horizontal pattern which makes a unique design for non-traditional mens jewelry. Don't like wearing rings? This thin carbon fiber ring is hypoallergenic and lightweight so it feels like you are wearing nothing on your finger.
Highly durable and lightweight ring with a high strength to weight ratio. Consider wearing this simple ring made from genuine carbon fiber and has a style suitable for a variety of personal preferences.
Don't know what size you need?