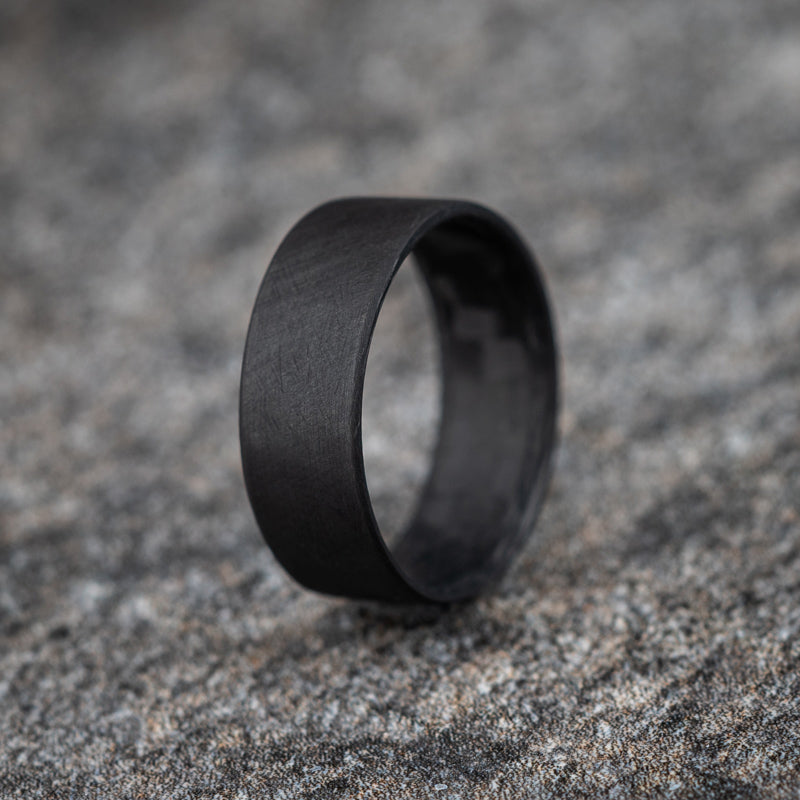 Matte Ultra Thin Carbon Fiber Unidirectional Ring
Description
Find Your Ring Size
Carbon Fiber Ring with matte finish
Made with carbon fiber material (2,457 kN.m/kg)
Ultra thin thickness
Hypoallergenic jewelry
Lighter than a variety of other metals like titanium and gold
High wear and tear resistance
Made to comfort fit
Available in quarter sizes ranging from 4-16 (US)
Ring width can be customized, between 4-15mm
Made in the USA
Ultra Thin Unidirectional Carbon Fiber Ring is a carbon fiber non-traditional mens ring black in color and has a unidirectional design with a flat style.
A versatile, comfortable mens ring for men that is made from hypoallergenic carbon fiber and handcrafted in Salt Lake City, Utah. Extremely lightweight and comfortable to wear during outdoor activities - also has a high corrosion resistance.
Don't know what size you need?