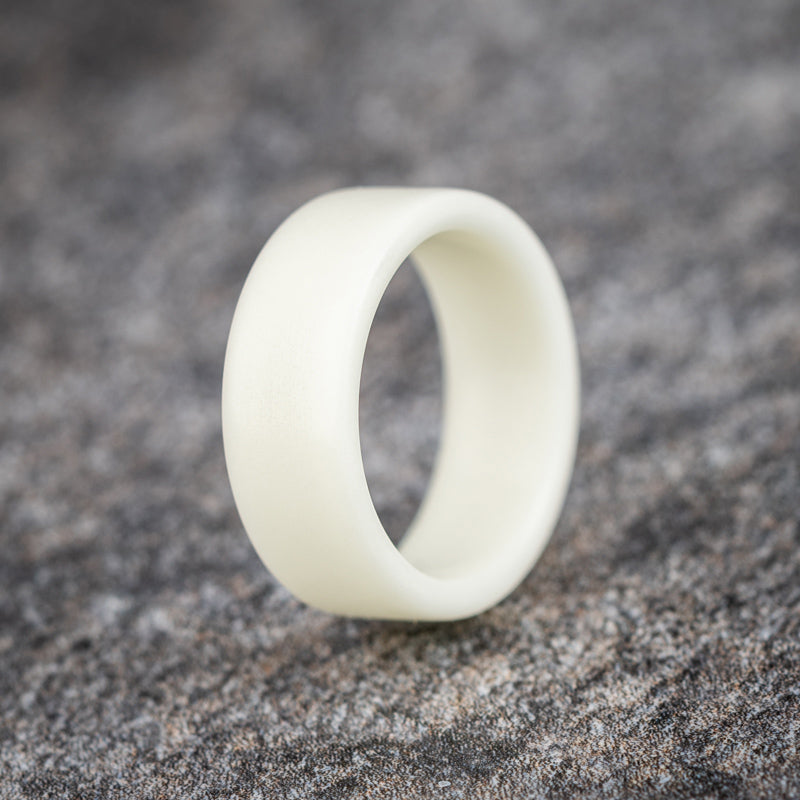 Matte White Glow Resin Ring
Description
Find Your Ring Size
Glow-in-the-dark ring with matte finish
Contemporary glow ring with vibrant white color
Nonmetal ring suitable for sensitive skin, for electricians, and for exposure to harsh chemicals
Durable ring for athletes offering enhanced breathability
Corrosion resistant and lightweight
Made to comfort fit
Available in quarter sizes ranging from 4-12.5 (US)
Ring width is 8mm
Made in the USA
E6 White Glow Ring is a practical ring with a splash of flair. This hypoallergenic ring is comfortable on sensitive skin. Non-corrosive material makes this ring a must-have.
Handcrafted for comfort, the glow ring has beveled interior edges and is guaranteed to fit comfortably. Backed by a lifetime warranty, this ring is high quality and guaranteed to withstand chips and breaks under normal wear.
Don't know what size you need?